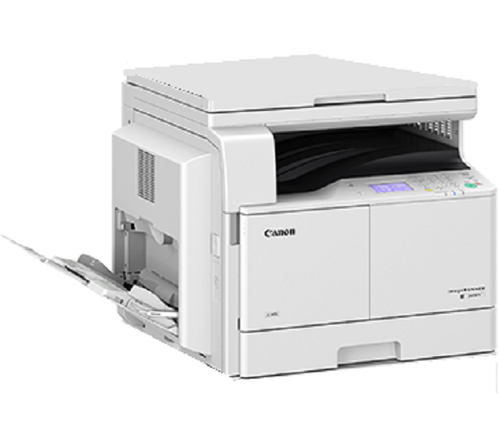 With the passage of time and the development of technology, many copiers have emerged in the market. Different brands offer various specifications so that people can benefit from using them. Manufacturers of copiers do not stop at discovering innovative technology to provide high-quality machines in the industry.
With the rise of various brands, Canon has continued to thrive since it made copiers in 1965. Canon company never stops innovating in the field of copying machines making its brand a good copier. Canon is definitely the top brand when it comes to copier machines.
Why is Canon a good copier?
Over the years, Canon has proven to be the best in its product from the camera, calculator, and copier. Here is the list of why this brand has maintained to be on top brand use in America.
Award-Winning Services
Some of the outstanding awards given to Canon are the following:
Buyers Lab Intelligence 2021 A4 Line of the Year – This is the most prestigious recognition awarded to the vendor with the best overall product line. This award has gone through a thorough and accurate evaluation conducted by team analysts.
Buyers Lab Intelligence 2022 uniFLOW Online Pick Award – This award was given to Canon because it supported the hybrid working environments through a wide range of output management features. Canon also upgraded its access control and functions to protect data.
United States Environmental Protection Agency's 2021 ENERGY STAR – For the past six years, Canon has been awarded for its remarkable commitment to reducing greenhouse gas emissions through manufacturing energy-efficient goods and customer education.
User-Friendly
Canon copiers are among the most user-friendly machines currently available in the market. This implies that your office personnel will quickly pick up on the functionality and features of this machine. They will also be able to resolve the majority of printer difficulties and can troubleshoot the issues without having to contact your IT department or a Canon expert for assistance.
Outstanding Customer Service
Canon's customer service department is outstanding. If a problem arises or you have a question that the manual cannot answer, speaking with a Canon customer care professional will be simple and valuable. Their staff is polite and competent, providing excellent answers and guidance to everybody who approaches them.
High-Speed Output
Another benefit of having a Canon copier is its high output speed. No matter how big or small, running an office must be smooth and effective. Even when scanning, printing, or copying the documents on the copier machine, you have to ensure that you don't have to wait long because the printer is slow. Using a Canon copier for any purpose will provide a high production pace.
Environmentally Friendly
The Canon copier is an excellent partner for your printing needs if you care for the environment. Canon copiers received a Gold rating from EPEAT (Electronic Product Environmental Assessment Tool). These copiers not only benefit the environment, but they can also help you save money on electricity.
Perfect Business Partner
Having a Canon copier may help you in expanding your business. Since Canon is the number one brand when it comes to multifunctional printers, this is an ideal partner for whatever business venture you have. Canon copiers are known for their efficiency and power, allowing you to scan and copy high-quality print documents.
Conclusion
Canon copier always stands out when it comes to its services and office solutions. The company never stops innovating, making its product popular and the best brand for printing and copying.
If you are in Seattle and you are looking for a Copier in Seattle for your business, you may contact Clear Choice Technical Services in Seattle. You can ask about Copier Leasing Services in Seattle, Copier rental services in Seattle, and Copier Repair in Seattle.
When choosing the right copier for your personal or business needs, always look for the advantages you can get from purchasing one. This will ensure that your money will not come to waste.